---
David Beckham was 17 when I watched his senior debut at the now defunct Goldstone Ground in 1992. Manchester United shirt hanging off his boyish frame, the teenaged Beckham replaced Andrei Kanchelskis in a League Cup tie against Brighton, and immediately set about barking orders at his more experienced team-mates.
We knew Beckham had been part of the United team that won the FA Youth Cup, but it would be some time yet before the term "Fergie Fledglings' was coined and the "class of '92" noted as something of meaning. For now Beckham was just another pretty boy pretender, but in his cocksure entrance that blustery night on the south coast, was a hint at a career that would make him the most famous sportsman on the planet.
Beckham turns 40 this weekend. His playing days are over, but his cultural significance burns bright and Beckham's brand is as alluring to advertisers as it ever was. As we look back on a career of prolific success, both on and off the field, it's time to ask what Beckham's odyssey has taught us over the last two decades and more.
Here are five things that any self-respecting degree in Beckham-ology should hold key to its syllabus.
1. Belonging is not about where you come from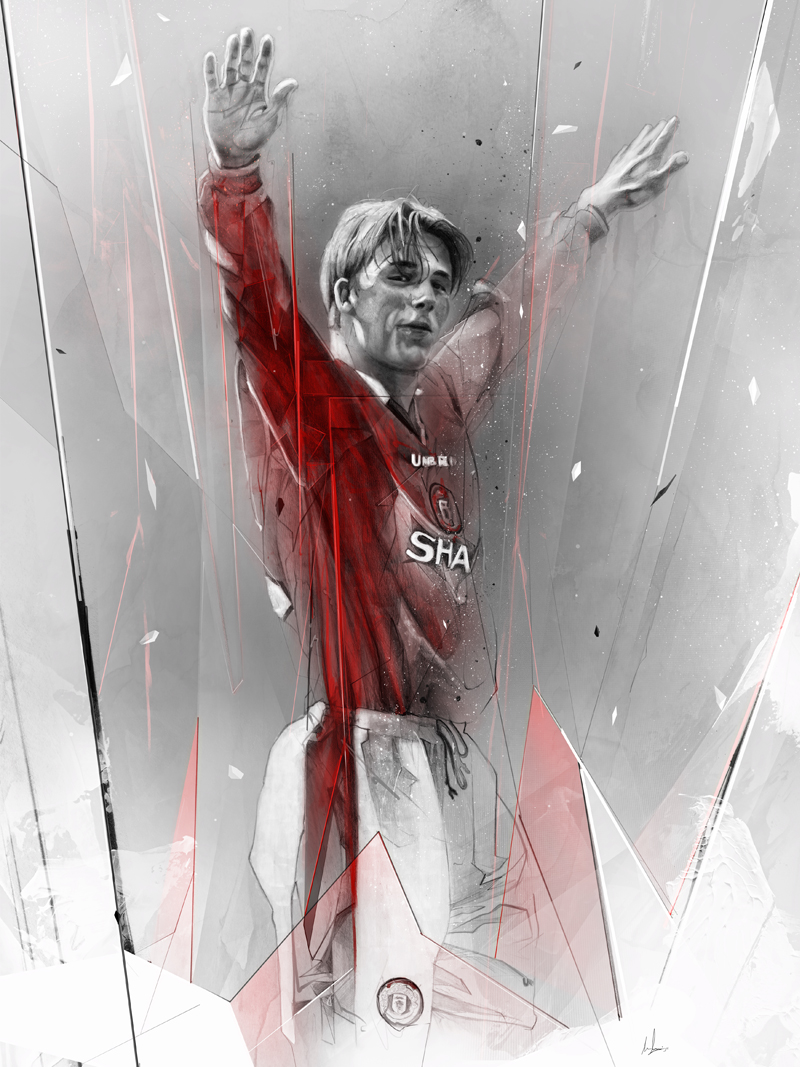 Unlike Nicky Butt, Paul Scholes, Ryan Giggs and the Neville brothers, Beckham's story was not of a local boy made good at Manchester United. Becks was a cockney red - the exact breed of southern tourist United fan that other clubs make fun of, and diehard northern United fans would rather stayed away from the stadium.
Beckham's southern roots were a joke at first to his United team-mates, and they probably still are, but he has long since earned his sense of belonging with the club and its localised fanbase. All it took was the age-old combination of fire and finesse, seasoned with loyalty, to have United fans treating Beckham as if he was born in the shadows of Sir Matt Busby Way.
2. Redemption is the greatest story of all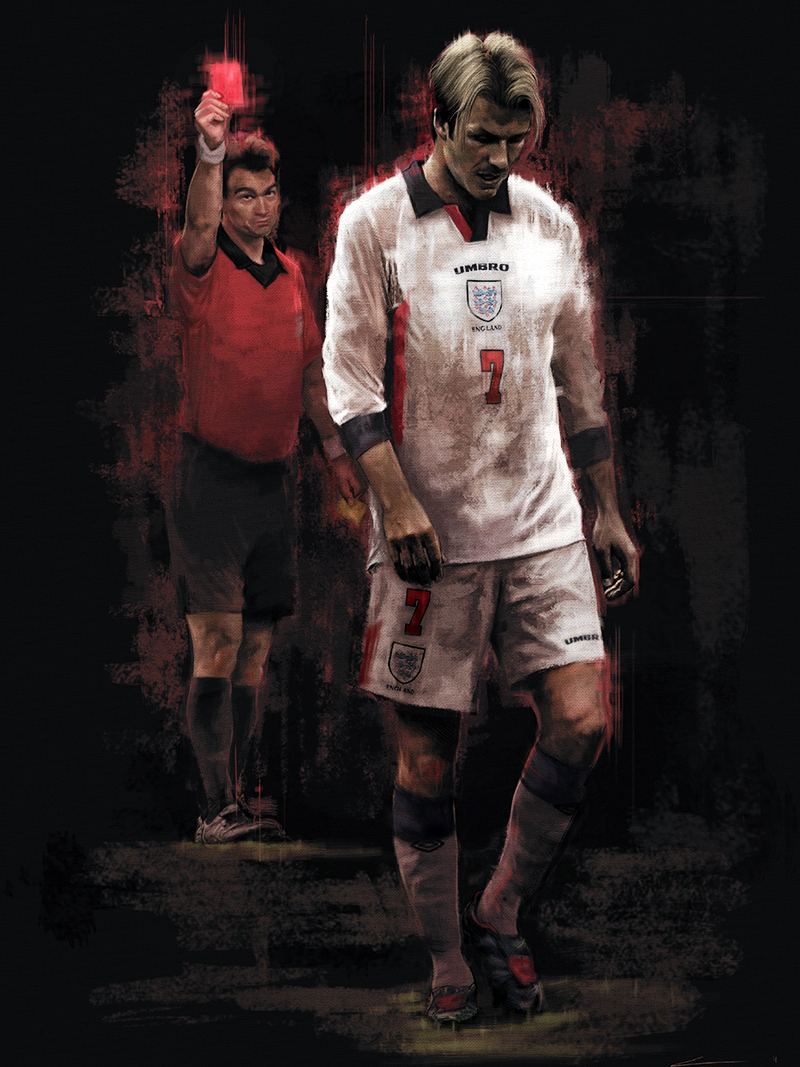 There's no stronger narrative than redemption. The Count of Monte Cristo, Andy Dufresne, and then Beckham. All three men were wronged and all three would climb through a long tunnel of **** to have their revenge.
Beckham's darkest hour came in 1998, in Saint-Etienne, on a night where a moment of weakness saw him sent off against Argentina and blamed for England's World Cup exit. His red card was warranted, but the bile and hatred spat in Beckham's direction afterwards were not. They hung effigies and gathered outside his house. You'd think he'd murdered the Queen.
Beckham channeled the negativity to motivate him. He won the treble in the following season with Manchester United and then, when the moment arrived against Argentina in 2002, he swung that famous right boot for sweet redemption and a catharsis we can only imagine.
3. Embrace your strengths and know your limitations
Beckham knew only too well his limitations as a player. He didn't have the pace to sprint past full-backs regularly, and he didn't have the dribbling skills to run rings around them. What he focused on was making the yard he needed to unleash the most accurate right foot of his generation. It worked over and over again.
There were more gifted players than Beckham in his generation, but it's hard to think of a player who made more of the gifts he was given. Beckham's focus, intense work ethic and complete understanding of the tool box as his disposal, combined to deliver him quite the career.
4. Behind every good man...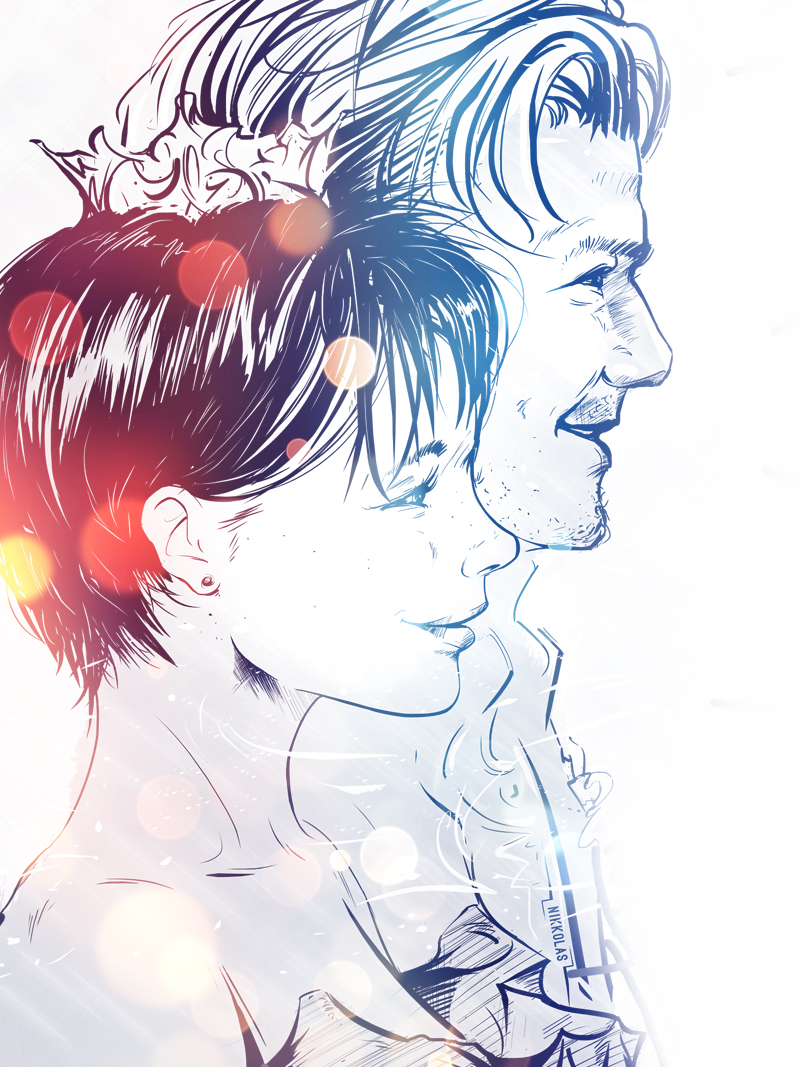 A degree in Beckham-ology would set the following essay question in its first term - "Where would David Beckham's brand be today if he hadn't got together with Posh Spice in 1997?"
It's a fascinating debate to have, and one that might even pull in his staying at Manchester United instead of leaving for Madrid, but the most pertinent conclusion is surely that Victoria's guidance and support have played a bigger role in Beckham's career than anybody else.
Sir Alex Ferguson is often credited with bringing Beckham back from the hell of Saint-Etienne, but do we really think Fergie could have achieved that without Beckham's wife and family rallying around him? As for the building of "brand Beckham", Victoria has had her hands on that from the moment they first met. You'd have to say she's done a decent job.
5. Being a decent person goes a long way
Obvious as it may sound, there's a lot to be said for being a genuinely nice bloke - especially if you're filthy rich, the envy of every man on the planet and happen to spend your career playing football for a living. Beckham would have been an easy target for our hatred, but his niceness is all-powerful. It's almost impossible to dislike the man, and it's hard to imagine anything other than a Beckham of perfect manners in every situation he finds himself in.
Being a nice guy has done Beckham no harm at all, so perhaps we should all try it from here on out.
a Digital Art Gallery of David Beckham: The Life and Times of a Global Icon at 40 by Bleacher Report
---