---
RB Leipzig's incredible surge to the summit of the Bundesliga is the craziest underdog story European football has seen since, well, Leicester City.
Leipzig's latest victory, a crushing 4-1 win at Freiburg on Friday night, was their seventh in a row, and they remain three points clear of giants Bayern Munich. The East Germans have shaken the Bundesliga to its core.
But unlike Leicester, there's not too much love for Leipzig in Germany.
While the Foxes' title win was the stuff of pure fairytale, Leipzig's association with a certain energy drinks company has tainted their rise from obscurity to table toppers. People just don't love them in the same way they loved Leicester. German football fans are generally dismissive of 'Projekt Leipzig'.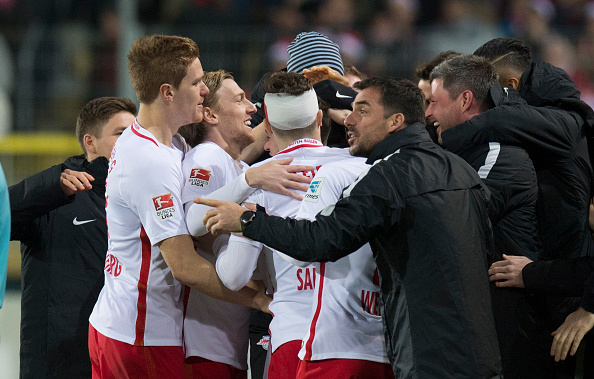 But is the cynicism deserved?
After the decline of BSG Chemie Leipzig and Lokomotive Leipzig, top-level football disappeared from the former East German city, leaving many locals craving a team that could compete at the highest level.
After decades of local mediocrity, Red Bull's acquisition of SSV Markranstädt was a breath of fresh air – gone were the political issues holding back the aforementioned clubs and here was a team that promised to deliver what the others couldn't on the pitch.
Yes, Red Bull were brazen in their rebranding of the club, stripping it of its entire character, from the badge to the nickname, but it was a price many football fans in Leipzig were willing to pay for the joy of seeing a local team reach the Bundesliga in seven seasons. Armed with a transfer budget of €100m, its not hard to see how they sailed through the divisions.
There are some shadier elements of their success. The controversial €800/season charge to become a member of the football club is one; a thinly-veiled attempt to circumvent the '50+1' rule that ensures that clubs hold a majority of their own voting rights and is designed the deter big investors from taking over clubs. In Leipzig's case, the majority of fans with voting powers associated to Red Bull does raise some legitimate concerns that the Bundesliga would be wise to re-explore.
But the positives outweigh the negatives. They've established one of the best academies in Germany and star forward Timo Werner is likely to be called up to the Germany squad for the next batch of internationals in March. They also possess one of the most exciting attacking midfielders in Europe in Swede Emil Forsberg.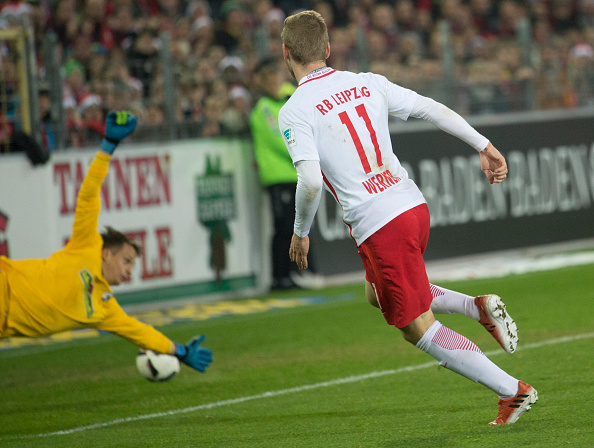 Then there is the small matter of them shaking up the Bundesliga in a way we haven't seen since Kaiserslautern, who won the Bundesliga in 1997/98 immediately after being promoted from the second tier.
Leipzig's swashbuckling style has won them many new fans as they've beaten the likes of Borussia Dortmund and Bayer Leverkusen, two sides representing Germany in this season's Champions League. They play aggressive, attractive and attacking football and no one can deny their style is easy on the eye. Neutrals are warming to Leipzig, even if there are some that will always remain hostile.
Thousands of Borussia Dortmund fans, who pride themselves on their clubs heritage and tradition, boycotted their game at Leipzig back in September. Although, given the fact that Dortmund splashed over £100m last summer on some of the world's best players - even if they did recoup most of those fees - it is a bit rich to criticise Leipzig.
Then there's Bayern Munich, who sold their stadium naming rights to Allianz, have a £645m kit deal with 9% stakeholders adidas and have a £25m deal with T-Mobile. Look across the Bundesliga, and business is fuelling its growth. Gazprom at Schalke, Evonik at Dortmund and Bayer at Leverkusen. The list goes on.
Business is part of football but it is possible to balance traditional with commerce. Bayern do it, Dortmund do it and now Leipzig are doing it. Even Leicester do it. Leipzig are here to stay, and it's about time Germany got used to it.
---