---
Last week, when discussing Gonzalo Higuain, Napoli president Aurelio De Laurentiis came out with famous last words.
"No club has made an offer, nor has Higuain told us that he wants to leave, so it is time to stop with this whole world of crap and apologise to the supporters who have been left upset by these reports," De Laurentiis said.
"Juventus are an intelligent club with a lot of class. They understand that they cannot do this.
"They have won plenty of Scudetti and understand that pursuing Higuain would be like fighting a losing battle because it would make them very difficult to like."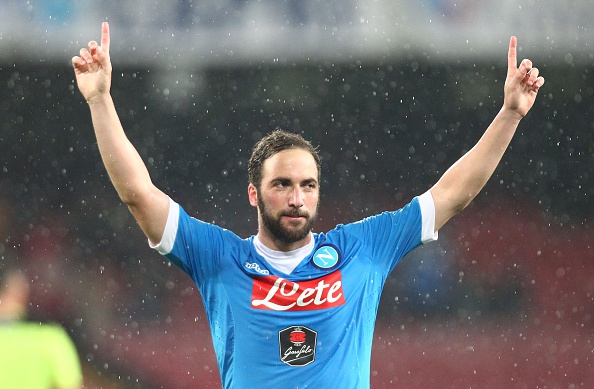 By contrast, De Laurentiis and everyone else have to understand that Juventus very much can do this, and don't care much about being liked. They have bigger ambitions, and that has led to them almost outgrowing Italy, into a very distinctive group of clubs.
Juventus were not the only major title-winners to again take one of the most influential players from their closest rivals, with Bayern Munich once more plundering Borussia Dortmund, this time to buy Mats Hummels. Paris Saint-Germain were meanwhile more restrained in their business, but part of that is because they are now so far ahead of the rest of France that they are looking to just fashion a side for the Champions League.
It all reflects how three of Europe's six biggest leagues, with 20 of the 61 Champions Leagues between them, are one-horse races.
Sure, it is possible that Thomas Tuchel will fire Borussia Dortmund to something sensational, or that Napoli will use the Higuain money to actually improve their team as Juventus struggle with re-adjustments, but it's still much likelier that the champions of France, Italy and Germany will just again retain their titles. The bookmakers certainly think so, with numbers that reflect the immense resource gap between those unique top teams and the rest.
A £1 treble on PSG, Bayern and Juventus to win the 2016-17 titles in France, Germany and Italy will win you 86 pence. In about April.

— sportingintelligence (@sportingintel) July 23, 2016
They have almost become mega-Rosenborgs, the club that had such a monopoly over the Norwegian league that they won 16 of 19 league titles between 1988 and 2006, and 13 consecutively between 1992 and 2004.
It should be a depressing state of affairs, that three of the continent's great competitions are reduced to mere processions; that so many great clubs - from the Milanese sides to Hamburg to Olympique Marseille - are reduced to also-rans, denied even the opportunities for the competitiveness that has defined their histories.
This is not to blame Juve and Bayern. They simply planned much better than everyone else in order to fully maximise luck that came their way in terms of both the changing climate of European football and their historic places within it.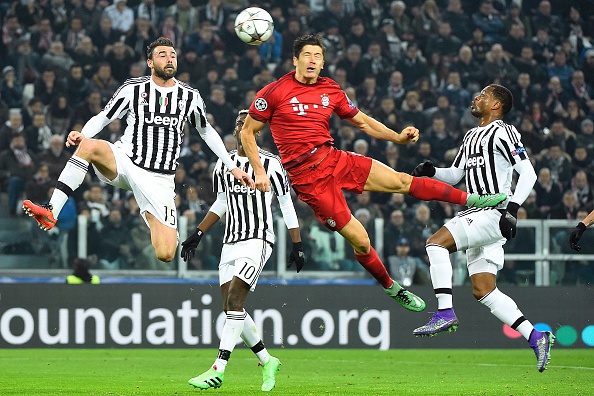 Whether cannibalising their closest opponents is actually beneficial to them in the medium to long term is another debate, given how infrequent it is that runaway leaders win the Champions League, but - either way - it's difficult not to lament the situation.
Many might say that studies show TV audiences will not drop because there is a certain truth in how some viewers just like to watch the big teams, and there's also the fact that broadcasting deals have increased in the last few years. One-horse leagues so far don't look too damaging to the competitions themselves.
There are a few significant caveats to this, though. First of all, we are in an era of proliferation of broadcasting, so increased deals are inevitable regardless of what's happening. Secondly, the dynamic of one truly dominant team so far ahead of everyone else is still relatively new in these competitions, meaning its full influence hasn't yet been felt. If it continues on for five to 10 years, things may change, especially in terms of crowds at other clubs.
But that latter point leads on to something deeper. If we are not watching football for competition and the hope of a team always being able to do more, as well as the type of drama that only proper competition can bring, what are we watching it for?
That's what the game is really about, that intangible emotion. When was the last time the Bundesliga, for example, had a moment to rival Patrick Andersson's last-minute winning goal in 2001, or Serie A something similar to how the 2002 or 2010 campaigns ended?
Their last few races have just been so forgettable. That is certainly something difficult to like.
---