---
If you're watching the England national team play their World Cup qualifier against Malta on Saturday, scan the flags among the England fans. It's unlikely you'll see any from Manchester United or even Manchester.
I attended the European championships in France in the summer and met more Stirling Albion fans than United fans – and the Stirling fans were from Scotland, who weren't even in the Euros. 
There were United fans about, but they tended to be Republic of Ireland, Wales or Northern Ireland supporters who were watching their country first and for whom their club came second. Or United fans who were enjoying the tournament as a whole rather than watching England specifically.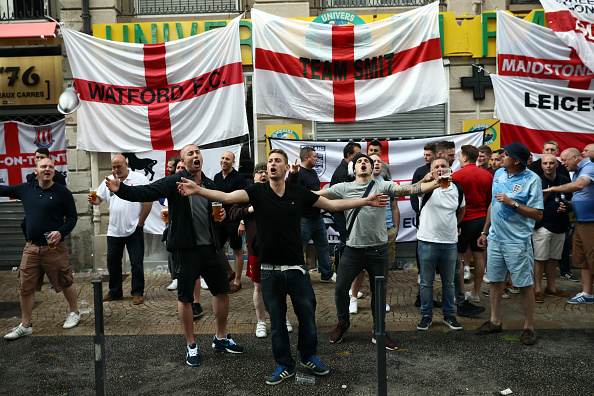 Several of the ticket touts working the streets in France were Mancunians, but I didn't see a single United flag. Given the club's unpopularity among rival fans, maybe it wouldn't have lasted long anyway. 
In Marseille's Old Port, I walked around for an hour, not to scout the area for steroid-fed Russian hooligans, but trying to find any evidence of United fans. There were groups of young men from Yorkshire (which does alright for Olympic medal winners but not Premier League teams) and several bouncing around singing: 'There were three German bombers in the air…and the RAF from England shot them down.' 
In St. Etienne before the Slovakia game, I took a photo of the good-natured England fans in the city's main square. The following names were on the flags, most of which were crosses of St George: Rugby FC, Fulham, Barnsley FC, Hykeham Memorial FC, Stoke City, Royston, Coventry City, Chester FC, Colchester, Ipswich, Bromley, Wolves and Bristol Rovers. That was a typical cross section of England fans. 
There were replica shirts with the word 'Beckham' on the back and the fans I spoke to had no problem with me being a United fan from Manchester, but I was the exception.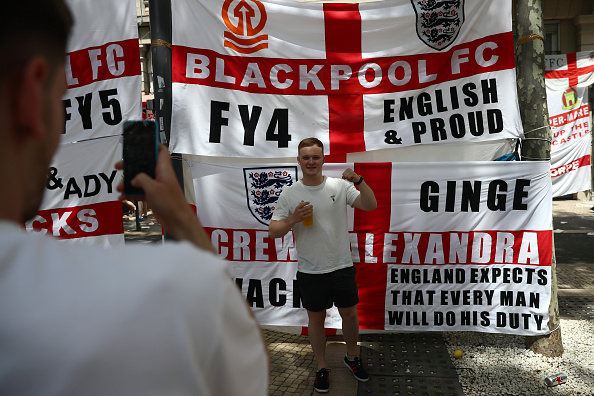 There are several reasons why. Firstly, if you follow a club which is regularly in Europe then it costs a lot of time and money. It's hard enough to follow your club when that's the case, let alone your country too. Because so few United fans go to England games, there's no talk or expectation among fans about going to England games. Nobody feels like they're missing out because nobody goes. 
England isn't really a big deal in Manchester either. It's viewed as something which the London based media are more interested in. Many Mancunians can't see what the fuss is about. England are usually poor in matches, perform poorly in tournaments and their fans hardly seem like great ambassadors when they're dodging the water cannons of foreign cities. United fans laugh at how excited England fans become, with their little flags poking out of their cars, before every tournament – and the rage which follows after another failure. 
Mancunians are spoiled. Why go and watch England when you can watch brilliant club football in Manchester? Or Liverpool, sometimes. A few City fans follow England, but even their numbers have decreased since they became successful. At the last World Cup in Brazil, I asked one, David Sykes, why: "One reason a lot of City fans used to follow England was because City didn't play in Europe," explained the man who has seen 150 England away games.
"That has all changed now - and so has the number of Blues watching England. People can't afford both. A lot of England fans are from clubs who don't have European games and get their travel fix watching England. I've got mates from Derby, Coventry, Everton..."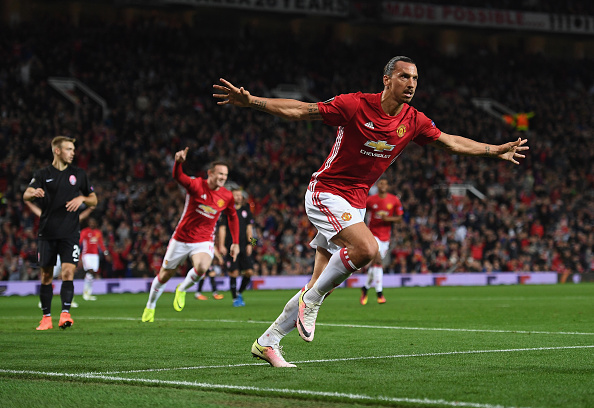 United players have had an uneasy past with England, too. Steve Coppell, an ever present for United for four years, picked up a career ending injury when on international duty. Neil Webb, a decent player when he arrived at Old Trafford, looked decidedly less decent after being injured playing for England. Bryan Robson picked up so many injuries wearing the three lions that United fans began dreading him playing for the country he was so proud to captain. 
United players weren't always well received either, with youngsters including David Beckham, the Neville brothers, Paul Scholes and Nicky Butt far from welcomed into the England fold by team mates and fans. Beckham received horrific abuse throughout this 'green and pleasant land'.  
It's different for players, though, at least initially when they're chosen to represent their country for the first time, to receive a much talked about 'cap' (they are couriered in the post) or play at Wembley. 
Tom Cleverley was as excited to make his England debut as his United one. I'm sure the United-reared Michael Keane was delighted to be called up this week – it's national recognition for his progress as a footballer. Ditto his club teammates and Tom Heaton, another player who came through United's youth system.
It's only when the United players become England regulars that indifference can filter in and eventually players are more inclined to call time on their international career well before their club one.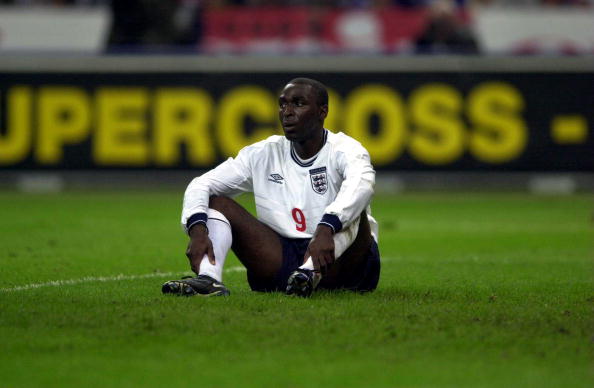 When I asked Andy Cole about his time with England he said: "There was none of the team mentality that you'd get at a successful club. I never felt that there was a group of players who embodied 'England' like I did with my Mancunian team mates at Manchester United. England weren't successful and it didn't surprise me. 
"I'm not sure I could have done anything to change that, even if I was selected as often as I thought I should have been. That was the mentality, that was England. Players talked about wages or gambling rather than winning football matches."
There will be some United fans in Malta's national stadium for the return leg next September, though. One of Manchester United's oldest supporters' clubs, established in 1959, is based in Malta. The island has significant numbers of United fans who either watch games in their clubhouse or regularly travel to Old Trafford for games. 
It'll be appealing for them to see United's England players including Wayne Rooney (if he's still at United), Luke Shaw, Chris Smalling, Marcus Rashford and Jesse Lingard but it's the individuals they'll watch rather than the country they play for. 
---