---
When discussing potential arrivals or departures at Juventus this summer, two names have comprehensively dominated the headlines. Napoli's Gonzalo Higuain could become the club's most expensive ever purchase, while Paul Pogba could be set to return to Old Trafford as Manchester United contemplate paying a world record sum for their former player. 
In addition to the eye-watering figures being discussed, the prospect of signing the Argentinian and simultaneously weakening Juve's closest rival has understandably seen that story become huge news. Meanwhile the Premier League side could be set to admit making arguably football's costliest error – paying €140 million for a player they lost for virtually nothing four years ago – if they do indeed complete a deal for the Frenchman.
Yet whatever happens with those two global stars, the Bianconeri will also have other business to conduct, with Mario Lemina perhaps one player whose future should be closely monitored. His name has of course been overshadowed by the furore surrounding Pogba and Higuain, but it is not the first time the Gabon international has been overlooked, and he seems to thrive in those circumstances.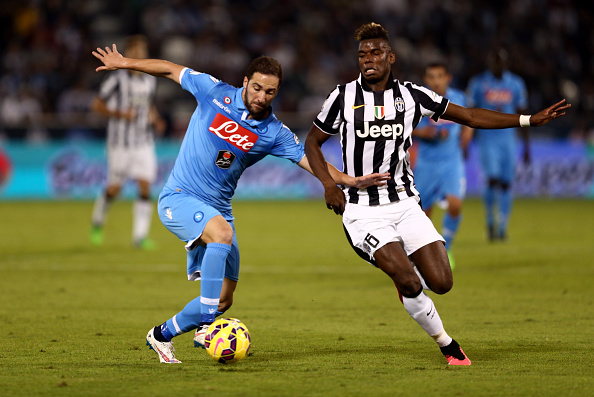 Twelve months ago, Juve were scrambling to cover the exodus of Andrea Pirlo, Arturo Vidal and Carlos Tevez, adding a raft of players to replace that departing trio. The likes of Mario Mandžukić, Sami Khedira and Paulo Dybala arrived to much fanfare, while the acquisition of Lemina – initially on loan from Olympique Marseille – was a much more under-the-radar move.
Furthermore, it meant that Pogba and Khedira joined Turin native Claudio Marchisio as coach Max Allegri's first choice midfield lineup, with Kwadwo Asamoah, Roberto Pereyra and Stefano Sturaro expected to provide adequate cover from the bench. Lemina already seemed somewhat superfluous, and a poor showing in Juve's mid-October defeat at Sassuolo did little to alter that opinion.
But while that loss proved to be a turning point in the Old Lady's season as she went on to win 24 of her next 25 Serie A fixtures, it also saw Lemina suffer a personal setback. Sidelined with injury, he would be sent to Barcelona in December for treatment on a recurring patella tendon issue. He eventually missed almost three months of action, leading to questions over his long-term future at the club, particularly as the Bianconeri would need to pay around €10 million to sign him outright.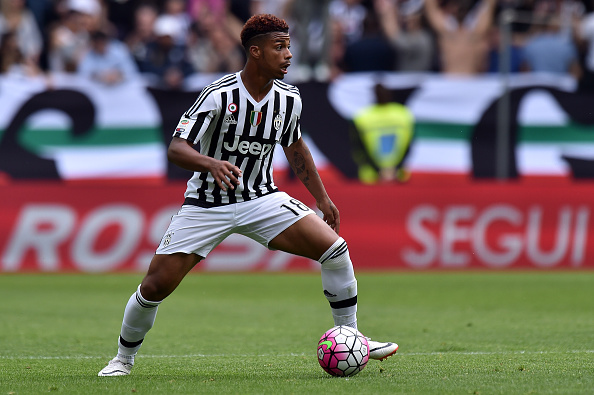 Yet once healthy, he made that look like superb value for money. Lemina slotted into midfield superbly as the title race came to a head, netting a fine goal against Atalanta to add to the strike he had already bagged against Napoli. With injuries robbing Allegri of options, he then handed the 22-year-old something of a surprise start in the Turin derby, and the energetic midfielder repaid his coach's faith with what was undoubtedly his best performance to date.
Protecting the defence with aplomb, Lemina made two tackles and four interceptions while connecting with 49 of his 55 pass attempts (89.1%) and created one scoring opportunity from a well-struck set piece in the second half.
"I had a few injury problems at the start of the campaign and it is thanks to Juve that I overcame them," he told Sky Italia afterwards. "I'm very happy with how the season has gone and for the support I have received from my team-mates." The club seemed satisfied too, handing over the fee necessary to sign Lemina permanently in April and it was easy to see why as he completed his first Serie A season.
According to statistics taken from WhoScored.com, he averaged 2.3 tackles and 1.8 interceptions per outing, also completing 2.2 take-ons and 46.3 passes per game over his 13 appearances in all competitions. Yet it could well be his only campaign in those famous black and white stripes, his constantly linked with a move away this summer as La Madama seeks funds for other players.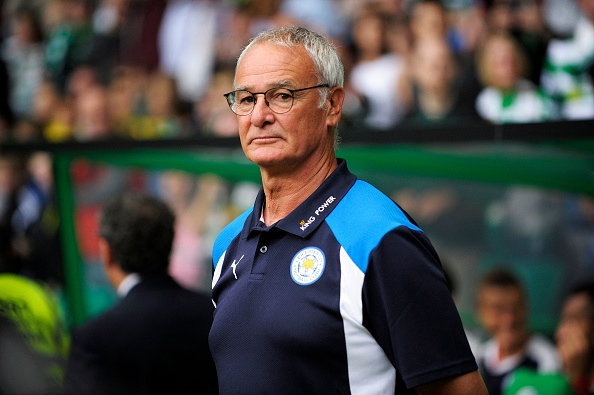 There are no shortage of suitors either, particularly in the Premier League where the likes of West Ham, Stoke City and Leicester are keen to sign him despite Juventus reportedly asking for around €20 million. The latter of that trio would have no issue in paying so high a price, with Claudio Ranieri apparently viewing Lemina as the ideal man to replace N'Golo Kanté after he left the champions to join Chelsea.
The player himself has stated a desire to stay in Turin and help Juventus earn the Champions League glory they so desperately yearn for, but that wish may not be granted.
What Lemina wants could be denied by the big money moves the Bianconeri seem set to make, leaving this in-demand youngster watching from the shadows once again.
---