---
One imagines Arsene Wenger is looking on in some horror at what is currently unfolding in the transfer window. The Frenchman is a manager who is meticulous about trying to extract value from his transfer dealings, yet is trying to operate in a market that is spiralling out of control.
At first glance, some of the mooted fees seem ludicrous. There has talk of £30 million for Watford striker Troy Deeney and £35 million for relegated Newcastle midfielder Moussa Sissoko. Georginio Wijnaldum's value increased by £10 million in the course of just one patchy season, and even the £100 million cited for Paul Pogba seems inflated.
As demonstrated in the cases of Mesut Ozil and Alexis Sanchez, Wenger is not adverse to paying big fees for special talent. The trouble is now those kinds of prices are attached to far less salubrious players. 
The fact is that Premier League clubs can afford it. Commercial revenue has soared again this summer with the new TV deal, and mid-table English clubs are now able to compete on an even financial footing with many of Europe's giants.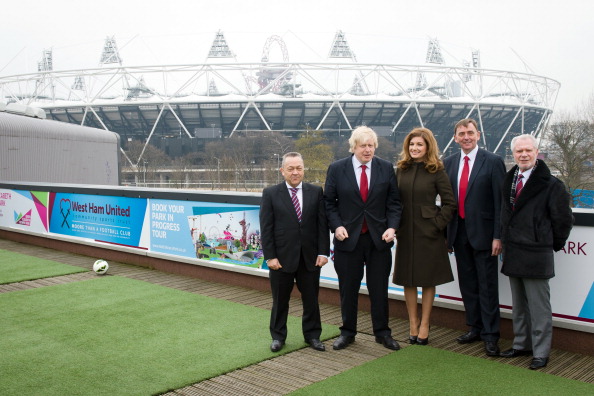 It sometimes feels as if there is a resentment from the Arsenal board that they've attempted to go about raising funds in what they feel is the 'right' way, by building a new stadium and increasing their revenue accordingly. It must rile Wenger that one of the clubs most eager to spend money this summer are West Ham, who have effectively been gifted a new ground courtesy of the Olympic Stadium. However, the club can not afford to sulk about the way football has gone. Unfortunately, they have little choice but to join the arms race.
The numbers bandied around may feel ridiculous now, but they'll soon become commonplace. £30 million is becoming the going rate for a good Premier League player. What's more, it's highly unlikely these fees are going to go down any time soon. It's a strange new world, but it's one Arsenal and Wenger must accept as a frightening reality.
The worry for Arsenal fans is that Wenger's obsession with value may lead to him deciding to sit on the sidelines. This summer he paid around £30 million for Granit Xhaka, which appears very reasonable. His problem will come when trying to find the new striker he desperately needs.
Earlier in the window, Wenger attempted to exploit the £20 million release clause in Leicester striker Jamie Vardy's contract. While it's certain there will tactical considerations involved in the bid, it increasingly feels like what attracted Wenger to Vardy most of all was the fact he was a bargain.
Having missed out on the Englishman, Wenger now faces the prospect of having to pay at least double the amount for a striker of similar quality. There is hardly a reliable goalscorer on the continent who wouldn't command a fee in the region of £40 million.
Unfortunately for Wenger, that's just the way it's going. He must accept that or run the risk of being left behind.
His parsimony was incredibly helpful to Arsenal in the difficult years immediately after building the stadium. However, the club is now rich. It's time they started acting like it.
Read Adrian Clarke's alternative view of Arsenal's transfer window so far
---