---
The high winds which battered the country for much of the weekend have got a lot to answer for.
Sure, a few wheelie bins were knocked over and the odd tile would have been separated from its roof, but where was a useful gust of air when we needed it, eh? Such as in stoppage time in Sunday's clash between Tottenham and Chelsea at White Hart Lane?
Jose Mourinho had just decided that he'd rather send on the youngster Ruben Loftus-Cheek in place of Pedro for the final knockings of what had been a drab goalless draw, ensuring that unused substitute Diego Costa's early afternoon in London's N17 had been a wasted one. He could have been back at home, or out picking up the final remnants of Black Friday's bargains, but instead he just had to return to his seat on the bench.
Off came his pink bib as he made his way back there, and as the fearsome centre forward tossed that away with his back to the pitch, there was a moment – a split second or two – where the weather Gods could have blown that bib onto the head of Mourinho, thereby giving us all the image to define Chelsea's mess of a season.
Alas, it didn't happen.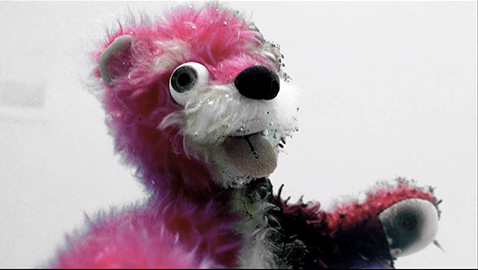 The bib descended in slow motion – a bit like that symbolic pink teddy bear in Breaking Bad – but it didn't land on the pate of the permanently piqued Portuguese. Hopeful snappers put their cameras away.
But what did it all mean?
Mourinho was at pains to point out that he hoped Costa had studied the game intently from the bench, as it would offer him a few clues as to why he had been dumped there in the first place, but the expression on the forward's face throughout the 90 minutes suggested that doing that was the furthest thing from his mind.
If Costa had been paying attention, he'd have noticed a hard-working display from a Chelsea front four comprised of five names – Willian, Oscar, Pedro and Eden Hazard.
None of them played with the attacking fervour that we know they are capable of – with the Blues only mustering one shot on target throughout the 90 minutes – but there was a work ethic from all of them which has been sorely lacking at Chelsea this season.
Hazard, in particular, looked hungrier than he has for much of the campaign – at one point hunting down Kyle Walker and then reacting quickly to intercept an incisive pass aimed at Heung-Min Son. Not enough to get him back in contention for a second successive Player of the Year award, admittedly, but any progress at Chelsea is to be celebrated at the moment.
And Mourinho has celebrated a result which he's put down to hard work, that core value he wants from all of his teams. The Portuguese has even claimed that he saw enough on Sunday to suggest that his side will go unbeaten for the next 10 games.
Whether those games feature Costa returning to his starting lineup remains to be seen, but it wouldn't be a surprise if the forward has to get comfy in his seat behind his manager.
As he's shown in the past with the likes of Juan Mata, Kevin De Bruyne and Andre Schurrle, Mourinho isn't slow to ship out attacking players if he feels that their work ethic has dropped or is no longer evident.
Costa – so brutally brilliant for much of his Blues career – has been able to mask that deficiency with goals and a style of play which seems tailor-made for the English game, but when he returned from his summer break sluggish and overweight, he seemed to set the tone for his club's struggles.
If he's now intent on taking on a manager who is at odds with him for the first time then there only looks like being one winner.
Costa's days at Stamford Bridge might be numbered already, with Mourinho – if he stays – perhaps plotting a Chelsea revival with hungrier, more hard-working players either in January or beyond.
Conclusions are being jumped to here, of course, but that falling pink teddy bear was often seen as a pre-cursor to impending trouble in Breaking Bad, so maybe the pink bib will be the same?
And perhaps the next wind to blow through Chelsea will be a wind of change.
---