---
1 Slovakia v England: How Will Raheem's Revival Cope With The England Effect?
After the summer he had – and the dreadful scapegoating from some who should know better by now but continue to glory in their ignorance – it has been genuinely heart-warming to see the electric start to the season enjoyed by Raheem Sterling.
Under Pep Guardiola he has once again become a young man who is enjoying his football, but will exposure to the England shirt – and indeed, to Sam Allardyce -  see him slip into old habits?
Sterling looked a nervous wreck at the Euros, where England's goalless draw with Slovakia was the appetiser for the Iceland self-destruction to follow, and so a good display in Trnava would be quite the act of redemption.
With Allardyce's maiden England XI likely to be a little short of pace, Sterling could well be the key player, and if he displays the type of form we've been seeing for Manchester City then the hosts will be in for a rough evening.
Raheem Sterling to score at any time – 4.70
2 Czech Republic v Northern Ireland: Will Michael O'Neill's Progress Be Czeched?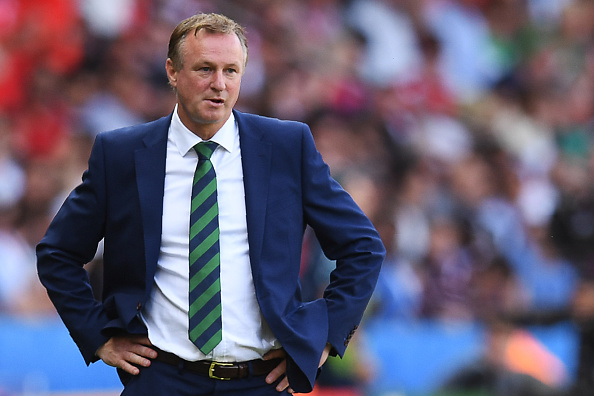 Whether dancing in their custom made fan park in Lyon (one in which the beer was stronger than 0.5%) or partying in the streets of Paris, there were few sets of supporters who enjoyed Euro 2016 more than Northern Ireland's, but the task now is to make such voyages bi-annual events.
They've been handed a tough route to get to Russia, though, and their task starts with probably their most important game.
Germany are surely going to win Group C, and the Czech Republic will already be expecting to take second place.
A good result for Michael O'Neill's men in Prague could change that, but it will be a tough ask.
Czech Republic to win 1-0 – 5.75
3 Norway v Germany: Can Mesut Ozil Step Into Schweinsteiger's Shoes?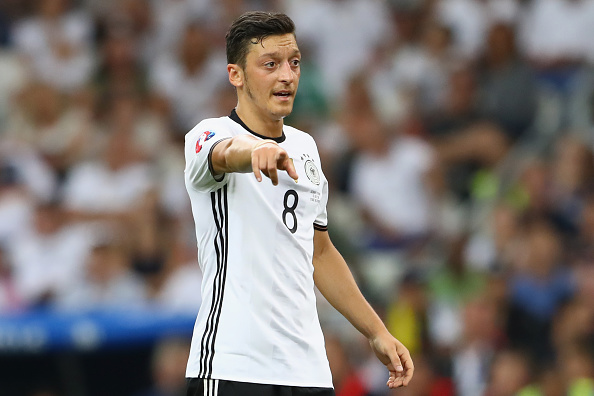 With the recent international retirements of Bastian Schweinsteiger and Lukas Podolski, the 80-times capped Mesut Ozil is the most internationally experienced player in the Germany squad as the defence of their World Cup crown kicks off in Oslo.
And although Manuel Neuer is the captain, perhaps this elevated status will improve Ozil's game even more?
We all know – and are repeatedly told – about the good things that he does to decorate games, but internationally he's never quite scaled the heights that Schweinsteiger did. This could be his time, as he's certainly got the talent required.
Mesut Ozil to score at any time – 3.95
4 Malta v Scotland: Can Oliver Burke Help The Scots Get Party Invites This Time?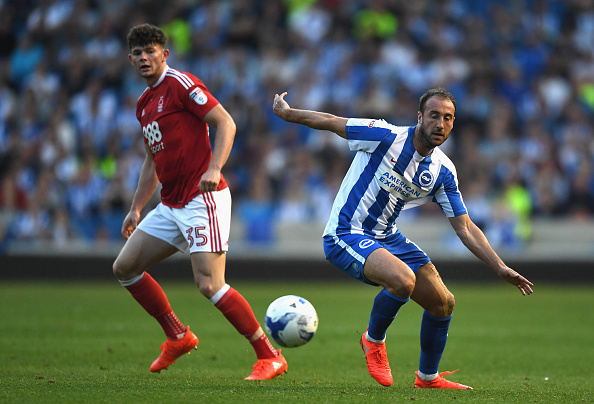 After spending the summer looking on jealously as uninvited party guests, Scotland now get their chance to join in the fun.
Although they probably wouldn't admit it, it is surely in their best interests to hope that England knock over all the other teams in Group F and they pick up the pieces, starting with this clash against a Maltese side expected to be the group's whipping boys.
The clash could be the perfect setting for the teenager Oliver Burke – fresh from his shock move from Nottingham Forest to Red Bull Leipzig – to build on his fine early season form.
With Scotland needing a talisman to rally behind, this looks to be the chance to become one.
Half-time/Full-time: Scotland/Scotland – 2.15
5 Wales v Moldova: Will Aaron Ramsey's Absence Prove Costly Again?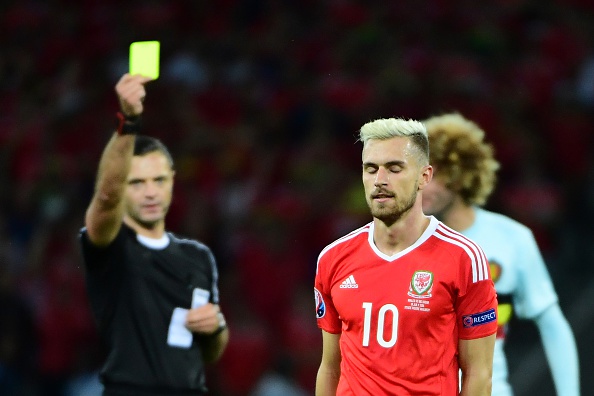 Aaron Ramsey wasn't available for Wales's most recent match, and he won't play on Monday against Moldova either.
The fact that that most recent match was a European Championships semi-final still causes a shake of the head and nod of disbelief, but both Chris Coleman and Gareth Bale have been at pains to point out that Wales need to move on from their summer in the spotlight.
That starts on Monday in Cardiff, and the absence of Ramsey will rekindle awkward memories of 58 days ago when Wales never really laid a glove on Portugal in Lyon, with Ramsey's cut and thrust from midfield sorely lacking.
Moldova will set out to frustrate them, and with a re-jigged midfield they might well have trouble breaking them down.
However, where there's Bale, there's a way.
Wales to win 1-0 – 5.25
6 Serbia v Republic of Ireland: How Will The Post-Robbie Keane Era Begin?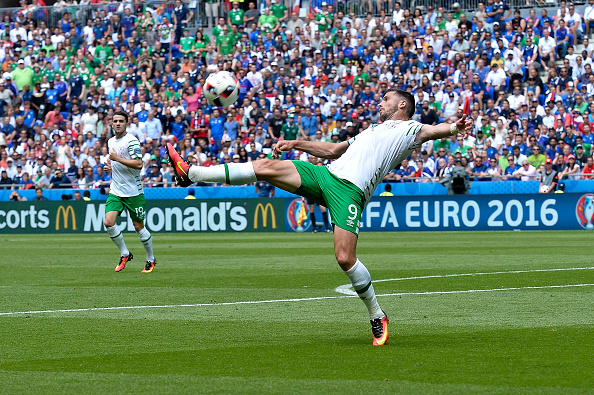 The Keane is dead. Long live the Keane?
Ireland's all-time record goalscorer might have announced his international retirement, but in Shane Long the Irish have a player who embodies his spirit and will-to-win perfectly.
Southampton's summer business means that there is a lot of pressure on Long's shoulders to deliver this season, and given that he's not always been the most regular of goalscorers that is a pressure which he's going to have a tough time living up to.
At international level, too, Keane always had a habit of coming up trumps in the clutch moments, and if Long can get the Irish off to a good start in Belgrade then his status as the new main man could be secured.
Draw – 3.30
7 Spain v Liechtenstein: Will Diego Costa Come Out Fighting?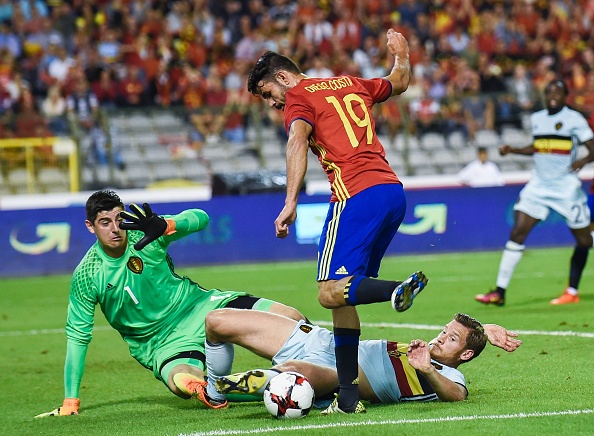 Diego Costa is not a happy man, and when that is the case then someone is about to get hurt.
Rounding on his critics in the Spanish media, the Chelsea forward has claimed that he is being victimised and his performances overly scrutinised because of his Brazilian roots and the fact that he doesn't play for one of LaLiga's big two.
With Alvaro Morata having limped off in the friendly win over Belgium then Costa is set to start in Leon against Liechtenstein, whose defenders probably won't be sleeping too well right now.
Diego Costa to score first – 3.60
8 Switzerland v Portugal: How Will Ronaldo-Less Portugal Cope In The Spotlight?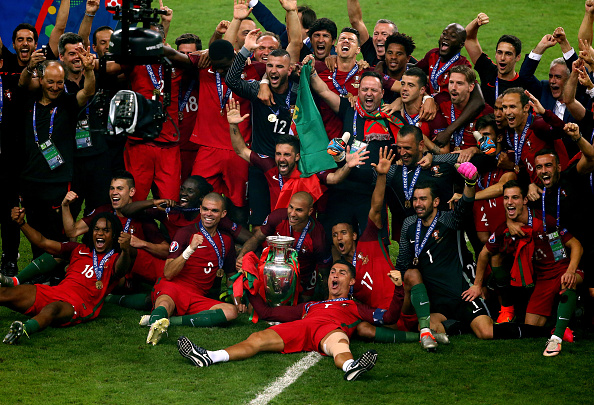 The last time Portugal didn't have Cristiano Ronaldo available to them it all turned out okay, and memories of the Euro 2016 final are sure to be rekindled when the European champions play their first competitive fixture since taking that crown.
But they won't have it all their own way in Switzerland, who will be desperate to make up for their own poor displays in France.
Portugal are there to be shot at now, and the Swiss could take a memorable scalp on Tuesday night. 
Switzerland to win – 2.50
---