---
With a FIFA taskforce recommending that the 2022 World Cup should take place over November and December to avoid the 40 degree heat in Qatar, football fans have been up in arms at a decision to move world football's showpiece event to a time more suited to Christmas shopping, but it could actually be a pretty good idea.
Forget the moaning from the moneymen in club football and the break in domestic seasons, and instead focus on these positives:
1. The Players Will Be Able To Breathe
At just a balmy 25 degrees instead of a red hot 40, the players on the pitch will at least be able to run around give us some entertainment.
2. As A Result Of That, The Matches Will Be Better
3. Safer Conditions For The Fans
4. And Those Working On The Stadiums 
There have been estimates that up to 4,000 workers could die if the tournament was held in the summer, with tighter deadlines and tougher working conditions pushing them to the very limit. This decision will hopefully relax those in charge of them and ensure that fewer such tragedies occur.
5. It's A 'World' Cup, So Europe Shouldn't Dictate When It Is 
This decision opens up football to even more people, and surely that's a good thing?
6. The Premier League Have Been Given A Taste Of Their Own Medicine
7. Christmas TV Will Be A Lot Better
Sorry Ian Beale.
Check Out The Latest From Our Unibet Experts 
8. And Office Christmas Parties Will Actually Be Fun 
"Let's just go to the pub, the game's on."
9. There'll Be Even More Football 
A season starting in mid-July, ending in mid-June? What's not to love?
10. And The Lower Leagues Will Get A Boost 
Support a Premier League team who aren't playing for a month? Well get down to support your local non-league team then!
11. England Will Have A Better Chance Of Winning It (They Won't Actually Win It, Obviously, But Bear With Us...)
A November-December tournament would fall almost a year after players from the majority of countries have had their winter break, something which we are routinely told is a key reason that England's 'tired' players underachieve at major tournaments. That excuse wouldn't be there this time.
12. The Same Argument Goes For English Clubs In The Champions League 
When the Champions League reconvenes in the New Year, we are again told that Europe's elite clubs have an advantage to Premier League sides having had a rest mid-season. But by early 2023 most of the top players from all clubs will have been at the World Cup, so the tournament becomes something of a free-for-all.
13. These Frankly Terrifying Sounding Things Won't Be Needed, And Thus Mankind Will Be Saved
14. Sepp Blatter Is Bound To Have Stepped Down By Then
Check Out The Latest From Our Unibet Experts 
15. Pundit Paul Scholes Will Get Less Sunburn
16. There'll Be Less Awkward Family Chit-Chat Over Christmas 
"Yeah that's all well and good about your operation Nan, but Costa Rica v Ecuador is on in five so get on with it."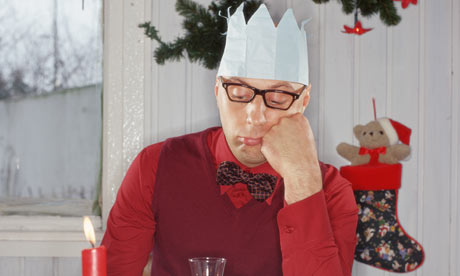 17. You'll Have A Good Excuse Not To Go Christmas Shopping
18. And Can Pay Full Attention To Wimbledon
19. When The World Cup Finishes, You'll Only Have To Wait Three-And-A-Half Years Until The Next One
20. We'll All Get Time Off From Listening To Jose Mourinho's Moaning
21. Loads Of Things Like This Will Happen
22. You Can Actually Go Outside And Enjoy The Summer Without Waiting For England's Inevitable Exit, As That'll Be Months Away
Check out the latest from our Unibet Experts
---