---
Betting market and overview
The final major of the year gets underway this week and the beast of Baltusrol takes centre stage.
Only nine players finished under par the only previous time the PGA Championship was played at Baltusrol in 2005. Phil Mickelson came out on top with a winning total of 276 (-4). It is a venue used for many major events and it has hosted no less than 7 US Opens - two of them won by Golden Bear Jack Nicklaus, who said: ""I shall always count Baltusrol among my favourite courses - it is certainly one of the finest in the world." This week the venue plays host to its second US PGA Championship.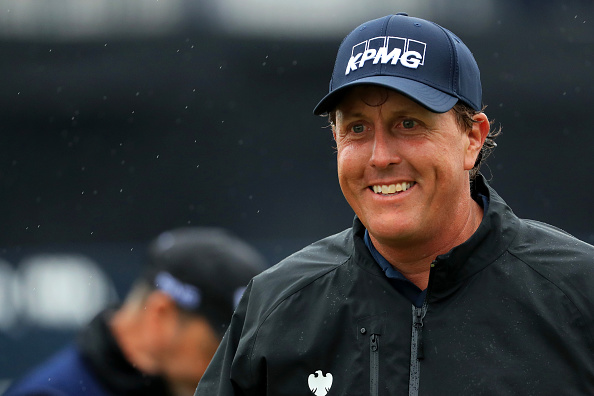 Phil Mickelson - 23.00 or 5.50 - comes back as the last winner at Baltusrol off the back of a stunning performance at the Open Championship at Royal Troon. Mickelson went head to head with the superb Henrik Stenson - 15.00 - in one of the best golf battles in recent history, and it was Stenson who was the last man standing this time, happily for Unibet followers. Phil played a smarter game from the tee at Troon and given his course experience at Baltusrol, more of the same may be in his plans here and he could prove the man to beat with the advantage of course knowledge.
Stenson has been paired with the winner of the other two majors this year - Masters Champion Danny Willett - 81.00 - and Dustin Johnson who leads the market at 9.00. The marquee grouping will be Jason Day - 11.00 - out with Rory McIlroy - 10.00 - and Phil himself, all previous US PGA Championship winners, and it's Jason who defends his title this year following his first major success at Whistling Straits in 2015.
The course - Baltusrol (Lower course) Par 70, 7,428 yards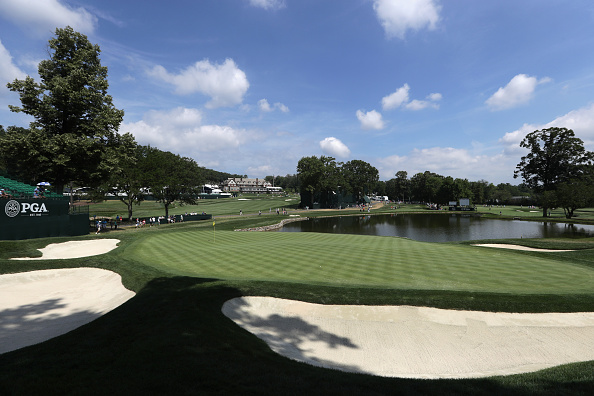 Baltusrol Lower is an A.W "Creator Of Baltusrol" Tillinghast design. It's a treelined, parkland style track with sand traps and thick rough lining the landing areas for the most part. There's always an element of guesswork involved with new courses but from the 2005 PGA Championship stats, neither driving accuracy nor driving distance seem to be a prominent theme.
It was all about GIR %, and given the aforementioned Jack Nicklaus designs his courses as "second shot tracks", perhaps it's no coincidence that he likes the venue so much. In saying that, Gary Woodland says the course is playing long this week, so if we factor the rough into the equation, I expect total driving efficiency will also be a theme. Woodland also mentioned keeping it on the right side of the hole will be paramount from approaches, ala Muirfield Village, AKA "Jack's Place", so this adds weight to the second shot theory.
Bunkering and "spotty" thick rough surround the surfaces at Baltusrol and collection areas are also a feature on some of the holes. Phil Mickelson said in 2005 that he had difficulty with some of his flop shots around the greens from the specific rough. That year the surfaces were "brick hard" and according to reports, it is the objective of the USGA to emulate those conditions, albeit the course took 2" of rain on Monday. Hole no.3 plays to a par 4 of 503 yards and averaged 4.37 in 2005 - second toughest of the week, while #7, a par 4 at 501 yards was stroke index 1 at a 4.38 average. Par 3s here are strong, averaging over 200 yards and the track is known as an all round championship test. The front nine is more difficult but birdies can be made coming home if you keep it on the short grass.
US PGA Championship best value tips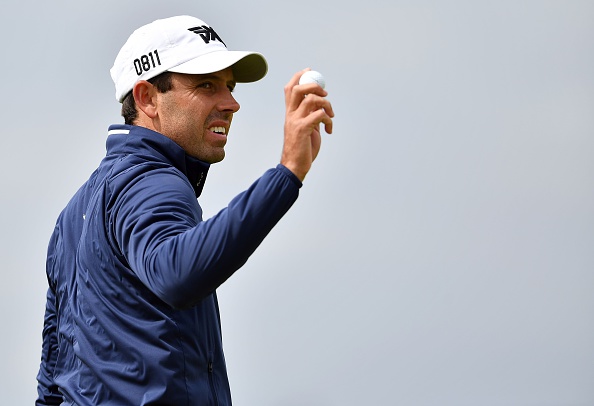 Charl Schwartzel - 51.00 or 11.00 - is on a sneaky run of excellent form and has made a recent transition from Nike to PXG. He had some of the new equipment in the bag for the Open Championship but the form figures stayed steady with a T18 on the links at Troon to add to a run of 25-11-23-5 and T7th at the Bridgestone Invitational. Schwartzel has bagged two wins already this season, picking up the title at the European Tour's Tshwane Open and he bagged another 'W' on the PGA Tour at Valspar. Charl is renowned as a tee to green specialist, dialed in with the irons and distance control is his specialty. The South African sits 9th in strokes gained tee to green and 16th in greens in regulation.
Patrick Reed -  51.00 or 11.00 - was on fire in spurts during his two week trip to the Scottish Open and Open Championships. He didn't quite put 4 rounds together in either event but still managed a T10 and T12 respectively. His price in comparison to the field seems big given he looks just about to hit first gear and Baltusrol seems like it may be a grind - exactly what Reed loves. He's renowned as one of the best pitchers and scramblers in the game. Reed is 38th in strokes gained tee to green but ranks 3rd in strokes gained: around the green and 8th in scrambling. The PGA championship may be his best shot at a major.
Another player who fits the Baltusrol profile is Matt Kuchar -  51.00 or 11.00. Interestingly, going with my second shot theory, Memorial and Firestone are arguably the two courses on tour where accuracy with the irons and smart approach play are the most important, and the top 10 machine has just slotted T4 and T3 finishes into the record books in those events. Kuch was in contention yet again in Canada last week until an uncharacteristic triple bogey derailed him but he notched yet another top 10. The American is 12th in strokes gained tee to green, won't miss many fairways (29th in driving accuracy), and is one of the best on tour from inside 150 yards.
US PGA Championship Sleeper watch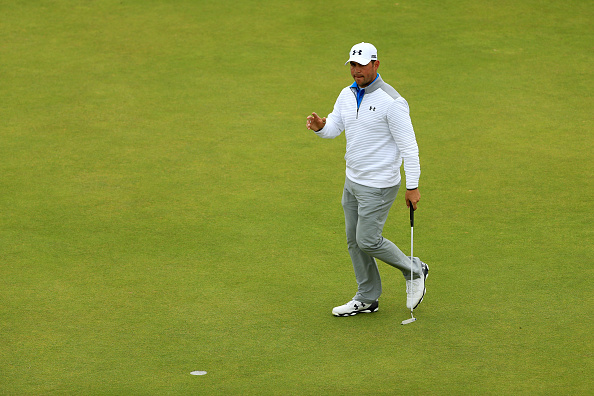 The aforementioned Gary Woodland - 126.00 or 26.00 - is another that appeals to me given some sneaky recent current form most notably, like Kuchar, at Muirfield Village where he finished T4. Hearing him talk about staying on the right side of the pins at Baltusrol means he has a game plan this week and he obviously used the same one to perfection at Memorial to finish top five on such a tough test. 
Add to that, Woodland finished 2nd at the Barracuda and went on to hit a sneaky top 12 at the Open. Most importantly though Gary's tee to green stats look hugely impressive for the Baltusrol challenge, ranking 28th in SG: off the tee, 14th in SG: tee to green, and 21st in greens in regulation. Woody is 9th on tour in driving distance so if he keeps it in the fairway this week, watch out for him.
---