---
New colours for a new era.
Last week, all 10 Formula One teams unveiled their updated weaponry ahead of the 2017 season. Anticipation was in the air ahead of the Barcelona test, with the new rules and regulations expected to impact the shape and style of each manufacturer. 
F1 audiences are typically the most analytical, diagnostic and knowledgeable of any sport fan. But in truth, followers just want to see nice looking cars go fast. 
So here we have it. All 10 F1 cars (RIP Manor Racing) ranked in order of beauty and aesthetics. 
10. Force India – VJM10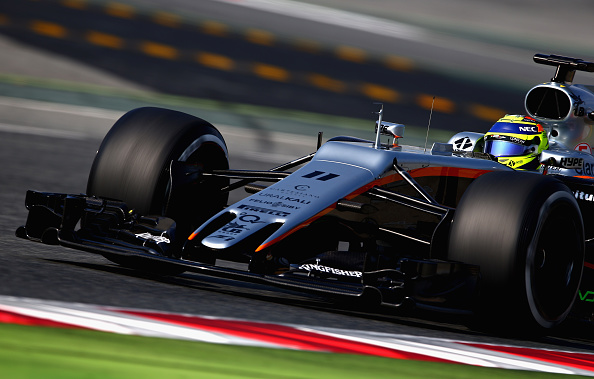 Mr. Consistent Sergio Perez and rookie Esteban Ocon revealed Force India's machinery on Wednesday ahead of their 10th campaign in F1. With the covering removed, nervous shuffles and sideways glances were (probably) shared among the gathering media. Why? Because the car's nose is hideous. 
Unsatisfied with the ghastly nostril-shaped front-end, the Mercedes-powered team have also administered an unnatural bump in the nosecone in order to manipulate suspension rules. It's really gross.
9. Haas – VF-17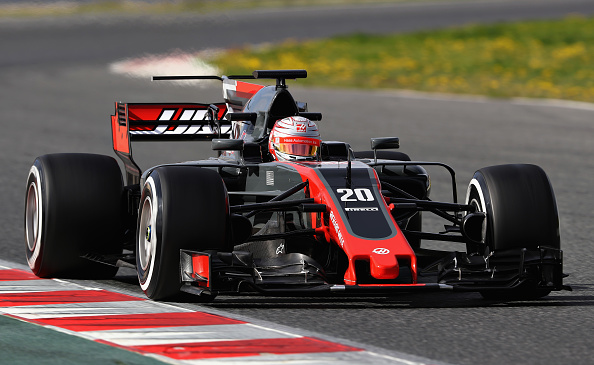 No huge changes ahead of their second season in the sport, the Americans have stuck to their guns with a grey/red/black ensemble that looks basically identical to Audi's Le Mans 24 hour car. Seriously, check it out. 
Kevin 'got to get it right this year' Magnussen managed to clip off the front on Day One in Catalunya, and despite a more aggressive approach to aero, it remains a dreary second attempt.
8. Sauber – C36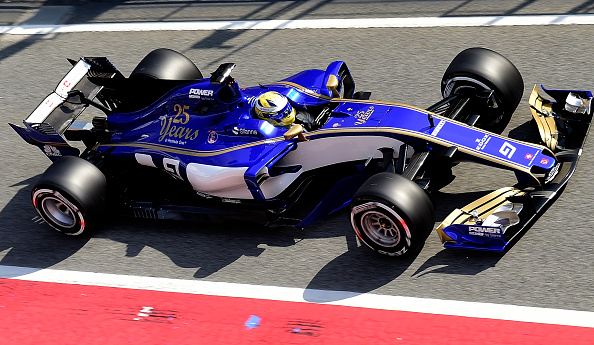 It's still blue. Crude gold piping stains the bodywork. 25 years of largely uncompetitive F1 competition is tastelessly strewn across the rear in a curvy font. It will still be slow. Next.
7. Williams – FW40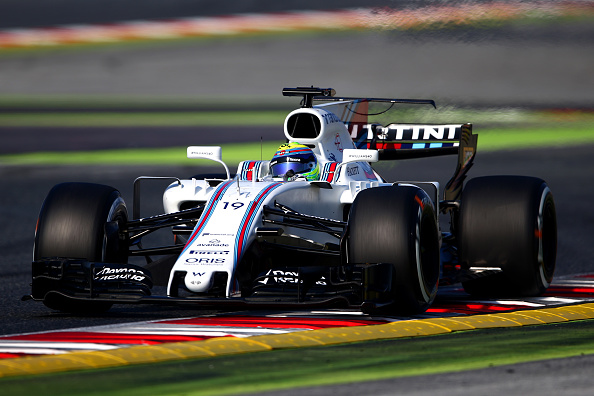 Sir Frank Williams' team have offered minimal aesthetic car changes ahead of their 40th anniversary. Past-his-peak Felipe Massa has re-joined the team following his retirement U-turn and is expected to lead the team alongside rookie Lance Stroll. 
Title sponsor Martini continues to overwhelm car branding. A classic feel but a bit boring.
6. Ferrari – SF70-H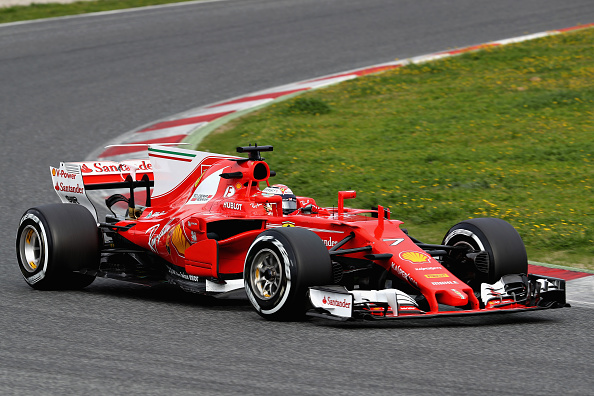 A scarlet Ferrari is one of life's true beauties. It's basically impossible to get that job wrong. The Maranello boys somehow managed to in 1993 and in 2016 by dashing white across the striking red – but it's a return to form this season with a stunning colour scheme.
5. McLaren – MCL32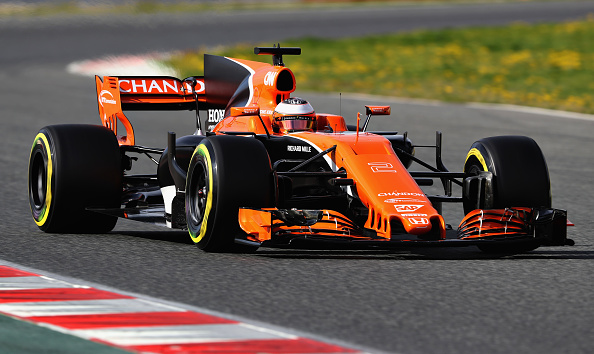 F1 fans have been screaming out for a return to the traditional McLaren colours and this year they finally got what they wanted! Sort of. 
The orange and black livery has received mixed reviews, with many comparing the 2017 car to the regular backmarkers of Arrows, Spyker and Virgin Racing. After picking up just a tenth (!) of Mercedes' total points last season, perhaps those comparisons are legit?
4. Red Bull – RB13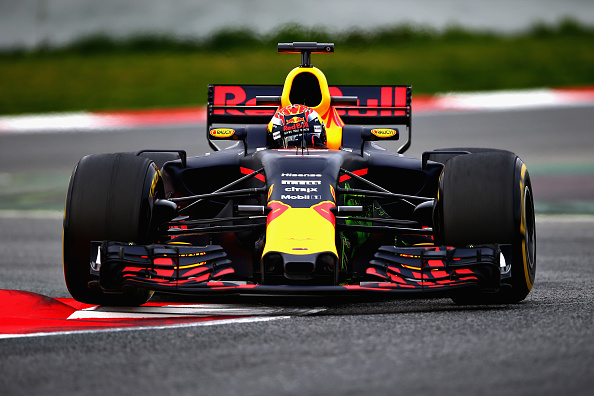 Shark fins and nosecones are the clear design changes this year, and as expected, Red Bull have taken an alternative approach. Like a petulant 15-year-old, their eye-catching innovation is a hole in the nose. 
Already coined 'Pingu nose', the front of the car has a credit card-sized gap at the tip. Fortunately, the fizzy drink makers have attempted to hide the point with some clever colouring but rivals will soon adapt their own if Max or Danny rule supreme in Melbourne.
3. Mercedes – W08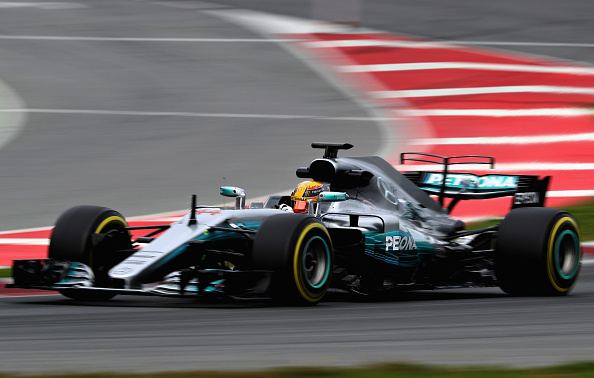 The reigning world champions have added some Petronas-inspired turquoise strips down the sidepods and nose to add further colour to the Silver Arrows. 
Widely expected to be untouchable on track once again this year, the one negative would be their unusual wing mirrors. Why do they look like that?
2. Renault – RS17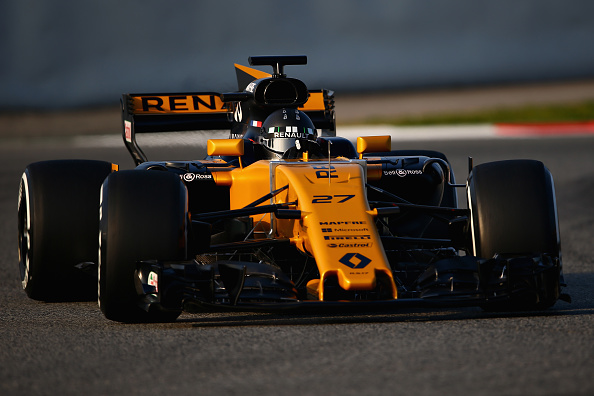 Yellow and black undoubtedly suits the French manufacturer, with a throwback livery to the late 70s. Of all the cars on the grid, Renault are the only team to truly make the shark fin presentable. 
Has Nico Hulkenburg played a blinder with his off-season switch to Renault? Well, probably not in the short-term. His winless streak will continue for another season – but at least he'll look good bringing the car home in 14th every other weekend. 
1. Toro Rosso – STR12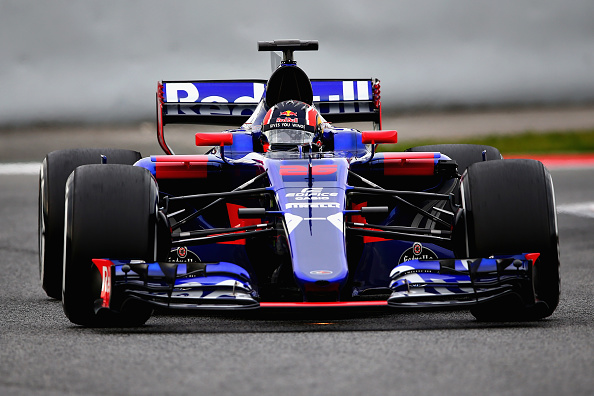 What a beauty! It is the Italian team's first major livery overhaul in their 12 years on the grid and they've absolutely nailed it. 
Tight in all the right areas, the STR12 looks distinctive in blue, red and silver and shares a likeness with the Prost of the late-90s to early-00s. 
The car design is coincidentally similar to the Mercs 2017 offering, meaning highly-rated Carlos Sainz should be back among the points this season with the grunt from his Renault engine. 
---